Tile Customizer
A downloadable tool for Windows, macOS, and Linux
Generate custom tiles in pixel art for your 2D games.
You can customize all tiles included in this tool with your own colors and generate a 32x64 pixel png file to be used in your 2D games. (Isometric view for now)
The tool contains 90+ tile variations, and more will be added in future updates.
Try the free DEMO version. Link at the bottom of the page.
Features:
Customize tile colors.
Save your customizations.
Use your own color palettes.
90+ tile variations (Only on paid version).
Future updates are free.
License:
The content generated with this tool can be used for all of your personal and commercial games. Credit is not required.
You can't resell or redistribute this tool or the content generated with it.
Please, leave your feedback or suggestion in the comments.
If you have a minute, please, rate this tool.
Instructions:
Choose a tile on the right panel and click on it to select: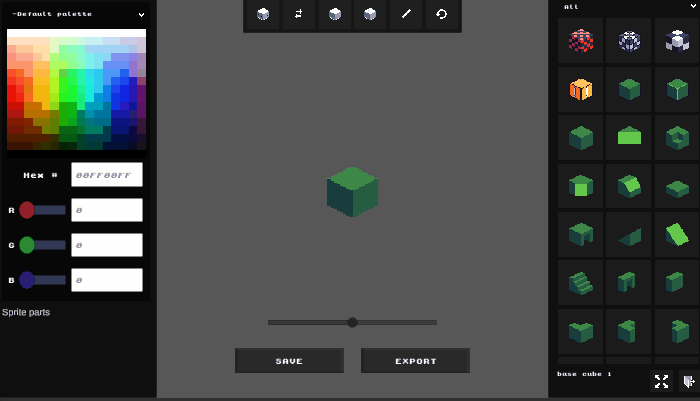 You can randomize colors by pressing dice button: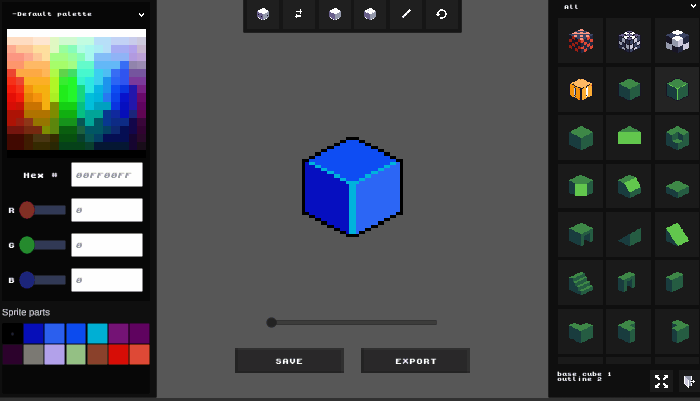 You can save all your customized tiles in a list:
Tiles are separated by category: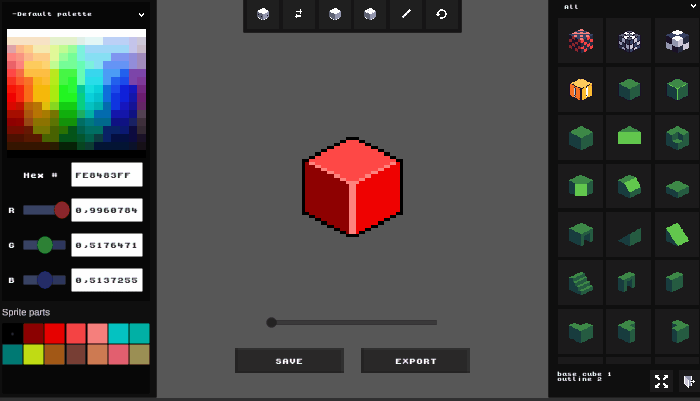 You can select different color palettes. To import your own palette, just put your image file into "Tile Customizer\Tile Customizer_Data\StreamingAssets\Palettes" folder: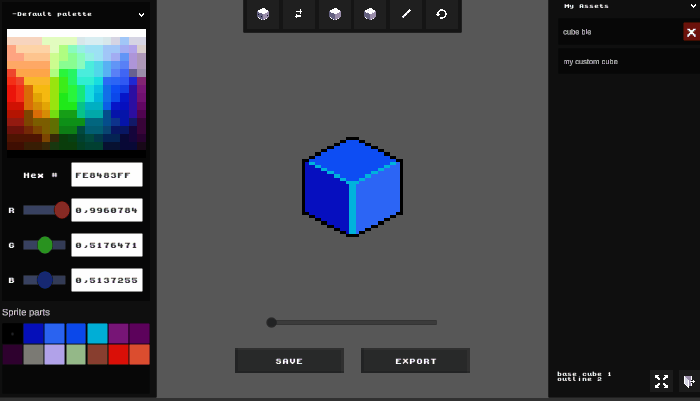 See a preview with multiple tiles: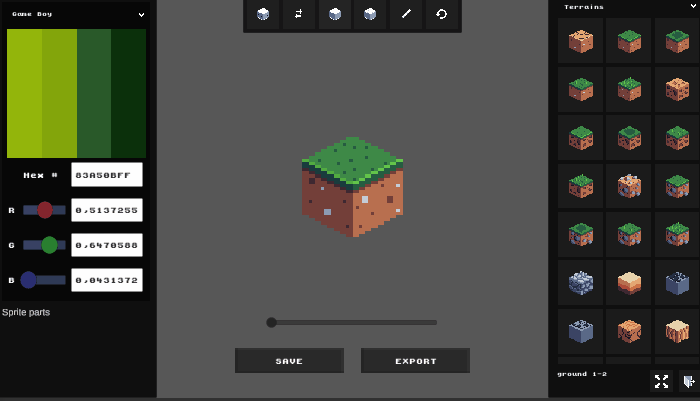 After customize your tile, just click on "Export" button, and select the output folder to save as png file: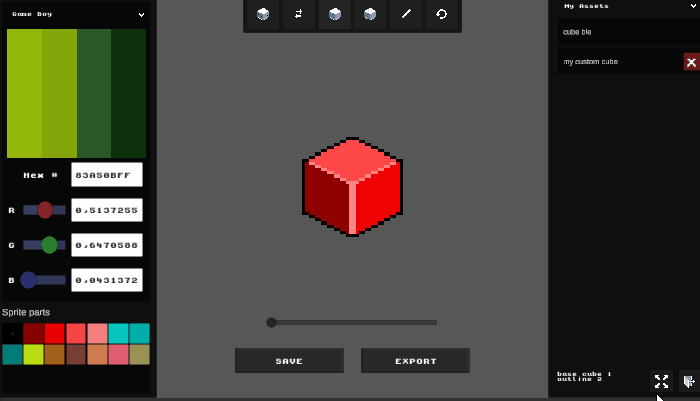 Purchase
In order to download this tool you must purchase it at or above the minimum price of $3.90 USD. You will get access to the following files:
Tile Customizer v1.0 Windows Full.zip
23 MB
Tile Customizer v1.0 Linux Full.zip
27 MB
Tile Customizer v1.0 Mac Full.zip
24 MB
Download demo
Comments
Log in with itch.io to leave a comment.
Hey! Could you add a couple features? One for setting the colors in the color picker to the default ones used in the current tile, and maybe a way to save/load color sets? Maybe I'm missing something and its already possible? Good tool either way, and its made in Unity, so its possible to just mod this stuff in manually
I changed Manager.Randomize to apply all the colors from the originalColorsList
this makes the custom color list update with the originals like i wanted
Hi!
Thank for your purchase!
Glad you were able to do what you wanted. Hope the tool is useful to you!

It's a lot of fun even without knowing what I'll be using it for haha. Only ever worked with 2d stuff, saw the sale and figured why not, now have an interest in isometric. Very cool <3
Very nice to hear that!
I also had a lot of fun trying out blocks with different colors.
I think I could create such a tool for 2d tiles, but I keep thinking about how to do that.
that could be cool, all i can think is that the color replacement would fit nicely, maybe have some preset shapes and sizes, or start small enough that they could be scaled up
for the rest im clueless haha. good luck though!
Hi, I just bought this app some days ago and it cannot run on my mac. Seems it didnot support x64 platform. Can I got a refund or some other resources? Or could you fix that issue?
Hi!
I tested the mac version on a virtual machine because i dont have a mac, and its worked. But if you have any problems and want to got a refund, you can absolutely.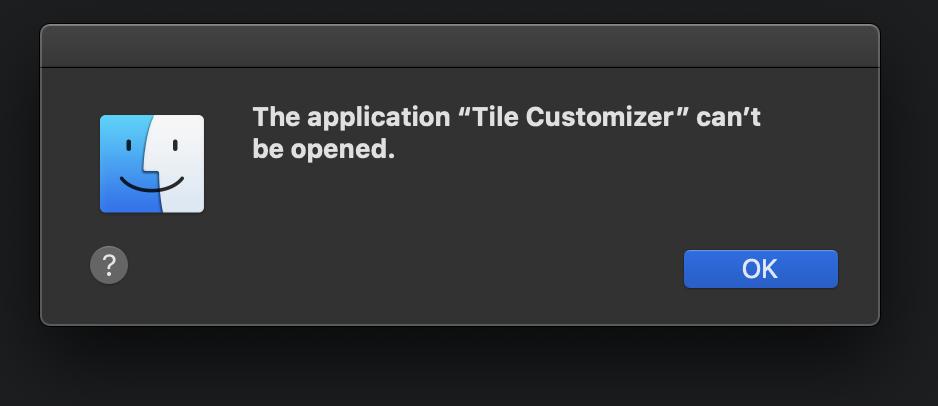 It shows this. Before that the folder named x86 and macOS 10.15 only support x64. Sorry about that. How could I get a refund, I don't know what to do.
You can contact support to request a refund. But here it says that the amount has already been returned to you.
Honestly, this app was a nice pleasant surprise.
There's not much beyond making isometric 2D sprites, but does the job pretty well, app doesnt crash and is easy to use.
I wasnt expecting a lot, but seems good enough to make placeholder art for my games.
:D
It's come with a map editor for testing the tiles?